THE PAYOFF: A STRENGTH FOCUSED OFFSEASON LEADS HALEY ADAMS TO A 3RD PLACE FINISH IN STAGE 1 OF THE CROSSFIT GAMES
After Stage 1 of the CrossFit Games, one thing was for certain: Haley Adams is the real deal. As crazy as it seems, after a successful 3 year run at the Teen CrossFit Games to then winning rookie of the year with her sixth-place finish in 2019, Haley still had a lot to prove to some going into this year. Her 6th place finish, while impressive, still showed there was room for the 19-year-old to improve.
Excelling in Gymnastics came naturally as Haley grew up in the sport and her endurance is elite, boosted by extensive training with none other than Chris Hinshaw. The only thing Haley lacked was the top-line strength of the other women, almost all of them her senior.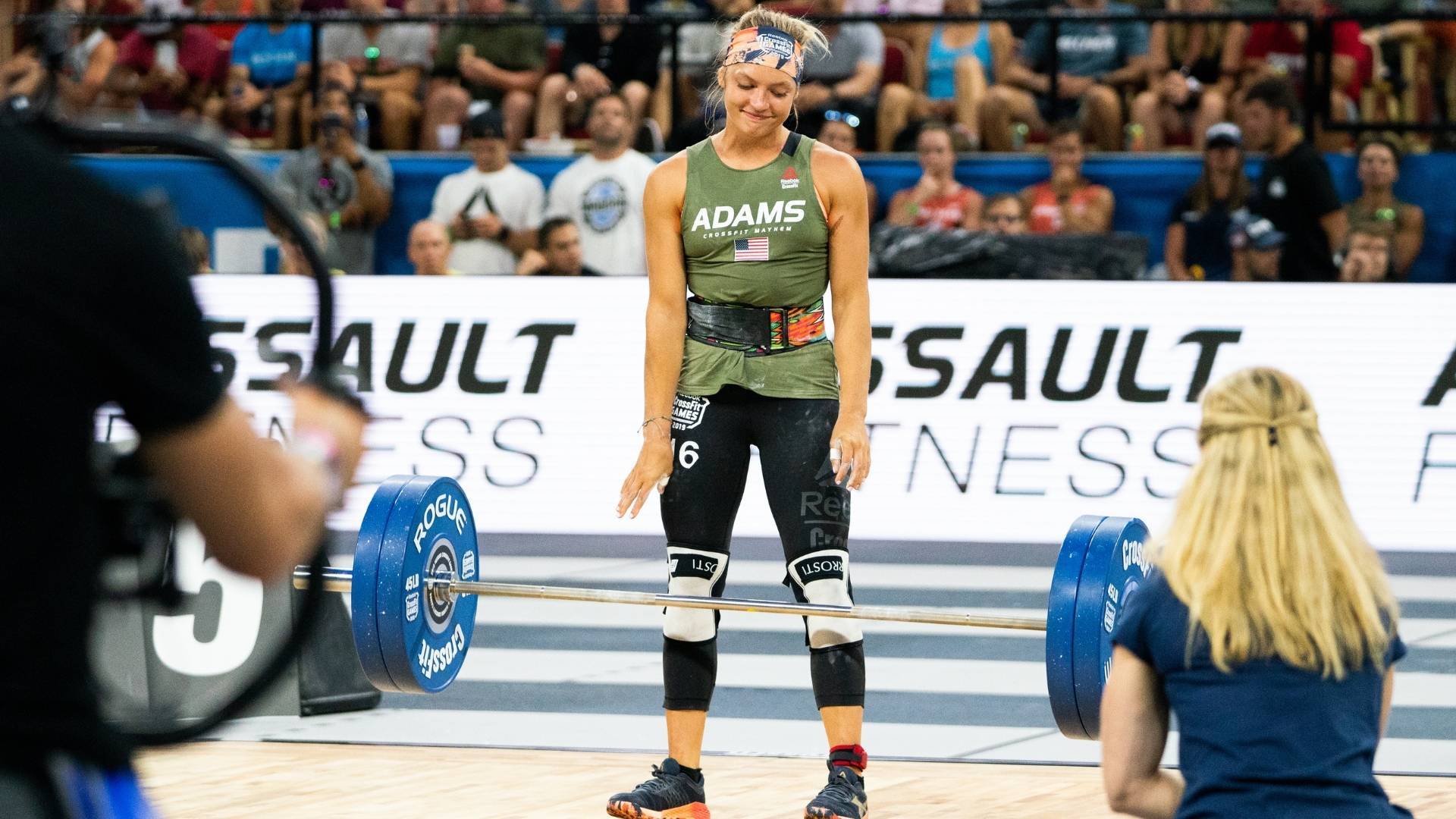 'Some would refer to it as a "bring your lunch pail" type of attitude but it just comes down to this: they will flat out outwork you....'
Turning Strength into a Strength
If there's one thing that the crew at CrossFit Mayhemknows how to do, its work. See, over at Mayhem, they're just built a little differently. Some would refer to it as a "bring your lunch pail" type of attitude but it just comes down to this: they will flat out outwork you. So, Haley went to work.
While still only 19 and yet to gain her "woman strength", as she put it on a recent Episode of Froning & Friends, Haley made vast improvements to her strength while still maintaining her high-level endurance. While some say you can't have both strength and endurance, Rich and the crew would argue with you and the results speak for themselves. 3rd place and a birth to the CrossFit Games Finals later this month.
7 Workouts. 2 Days. 1 Goal
With this year's format being changed due to the global pandemic, it came down to 7 workouts over 2 days to determine who would make it to the final state of The CrossFit Games. While this would normally be in person, the change to the format this year allowing the competitors to work out in their own gym certainly didn't hurt Adams as she was able to be surrounded by her training partners and the Mayhem Family.
Haley started off the first event taking 5th, even though self admittedly she didn't think she did as well in the event. With a solid start, she was able to put up a 230lb front squat in event 2 leaving her with a 26th place finish. Don't let the placement in that event fool you, she came with a plan and executed it perfectly which led to a PR front squat. With the only one rep max out of the way, it was time for Haley to take control. Event 3 was "Damn Diane", an event that includes forty-five 205lb deficit deadlifts.
While Adams may still lack the top-line strength, her ability to move sub-maximal loads has greatly improved and this event highlighted that fact. Turning in a 12th place finish in event 3, Adams had set herself in a position to attack and climb the leaderboard. The last event of Day 1 was the 1-kilometer row, an event that Haley's endurance training allows her to excel in. With her crew behind her, she did exactly that earning herself into a 6th place finish, ending day 1 in 7th place.

Heading into the last day Haley knew exactly what she needed to do: Step on the gas. Some refer to it as having that "killer instinct", Froning refers to it as "having that little bit of Nasty and competitiveness," but whatever you call it, Haley has it. Spoiler Alert; Adams is someone every competitor should fear. Taking a page out of "Mr. Sunday's" book (Froning is known for his last day performances and he flat out does not lose) Adams started the day off with a 4th place finish in "Nasty Nancy", followed by another 4th in event 6 and closing out the weekend with, you guessed it: another 4th, leading her to a 3rd place overall finish and birth to the final stage of The CrossFit Games.
SHE'S HERE TO STAY
Although others have doubted in the past, no one can doubt now. Haley Adams deserves to be here among the elite such as Toomey, Davidsdottir, and others that have cemented their legacy in this sport, and the scary thing: She's still 19. Easily the most decorated 19-year-old in the history of the sport, touting 2 second-place finishes then topping off her teen career on top of the podium in her last year of eligibility, to then winning rookie of the year and taking the next offseason to improve on that placement, earning third in Stage 1.
It's easy to imagine that Haley could win the CrossFit Games and that day might not be too far off. If you listen to the people who train with her, many will tell you she's the female version of Rich, although even Rich didn't start CrossFit this young. It's safe to say that Haley will take this as far as she wants and with the amazing support team around her and her father taught work ethic, the top of the podium and title of Fittest on Earth is well within reach.
ROAD TO THE GAINS
Check out our conversation with Haley back in November about what it was going to take to be at the top of her game for the 2020 CrossFit Games.
---
Connect With Us @2POODPERFORMANCE