JOURDAN DELACRUZ: OLYMPIC HOPEFUL
In anticipation of Jourdan's belt release, check out a little more about how she became an Olympic hopeful!
---
Jourdan began lifting during the summer of 2014 as a way to stay in shape during the competitive cheerleading offseason. She quickly transitioned to weightlifting later that year and in early 2015 she qualified and competed at her first national meet, Junior Nationals. After earning a spot to Youth Worlds, it was clear that Jourdan had a future in weightlifting and she was invited to be a resident at the Olympic Training Center in Colorado Springs, CO. While training around the athletes competing for the 2016 Olympics, she gained invaluable experience that prepared her for her run at the 2020 Olympics, which has since been delayed due to the Covid-19 Pandemic.
While going into the 2020 season in peak form, Jourdan has had to stay "always ready" as the next competition approaches. "You can't train as if the competition could get canceled", says Delacruz. "You have to have that mindset that the competition will go on as planned". While she currently waits to compete in April at the Pan Ams, nothing is certain at this point.
While her career as an athlete still has many years ahead, she's already conscious of the mark that she wants to leave on the sport. Jourdan was motivated by other athletes in the lighter weight classes that came before her, Morghan King, among others, being an influence in her positive mindset about women lifting weights. Seeing a lighter athlete achieve such big strength numbers showed her that it was possible to be strong at any weight, and she hopes to pass this positive mindset onto other girls through example. "You can be strong at any size" seems to be a mantra that is repeatedly proven in weightlifting and Jourdan is another example of that.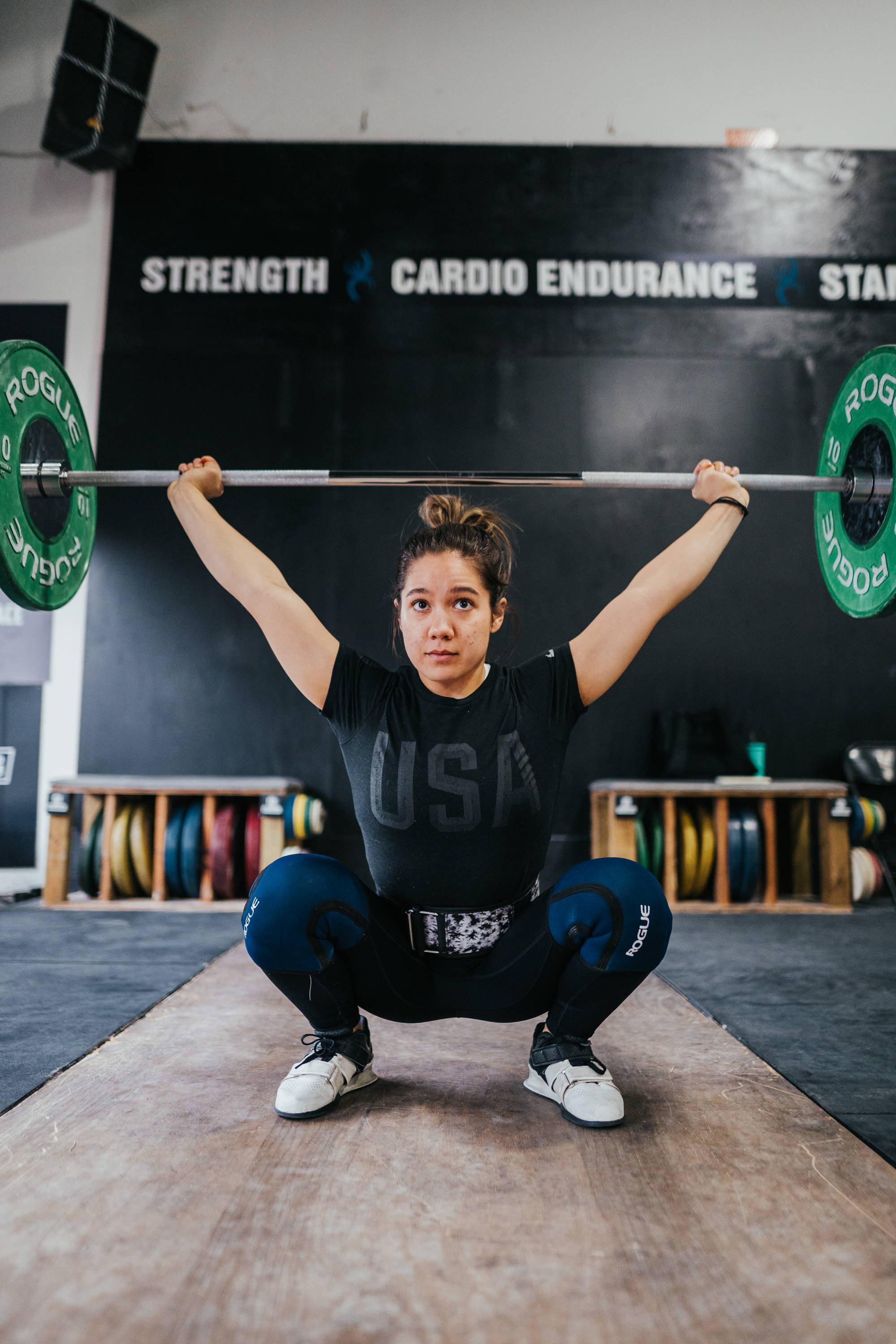 While Jourdan prepares for the 2020/21 Olympics, we're happy to support her journey by releasing The Midnight Tie Dye by Jourdan Delacruz Straight Belt and are proud to have Jourdan wearing 2POOD on the platform!
---
Connect With Us @2POODPERFORMANCE