10 CrossFit Workouts You Can Do At Home: WODs by a Certified PT
Over the last couple of years, many gym devotees have realized that they can actually get a pretty awesome workout at home. Circumstances have forced many of us to find ways to train at home as gyms shut down due to the pandemic.
Now, as gyms reopen, many trainers are preferring to stay at home, train and set up equipment in the garage or backyard.
WOD workouts are especially well suited for home workouts. In this article, I'm about to lay out 10 CrossFit WODs that can be done at home with little or no equipment.
I'll separate the WODs according to difficulty level and training focus.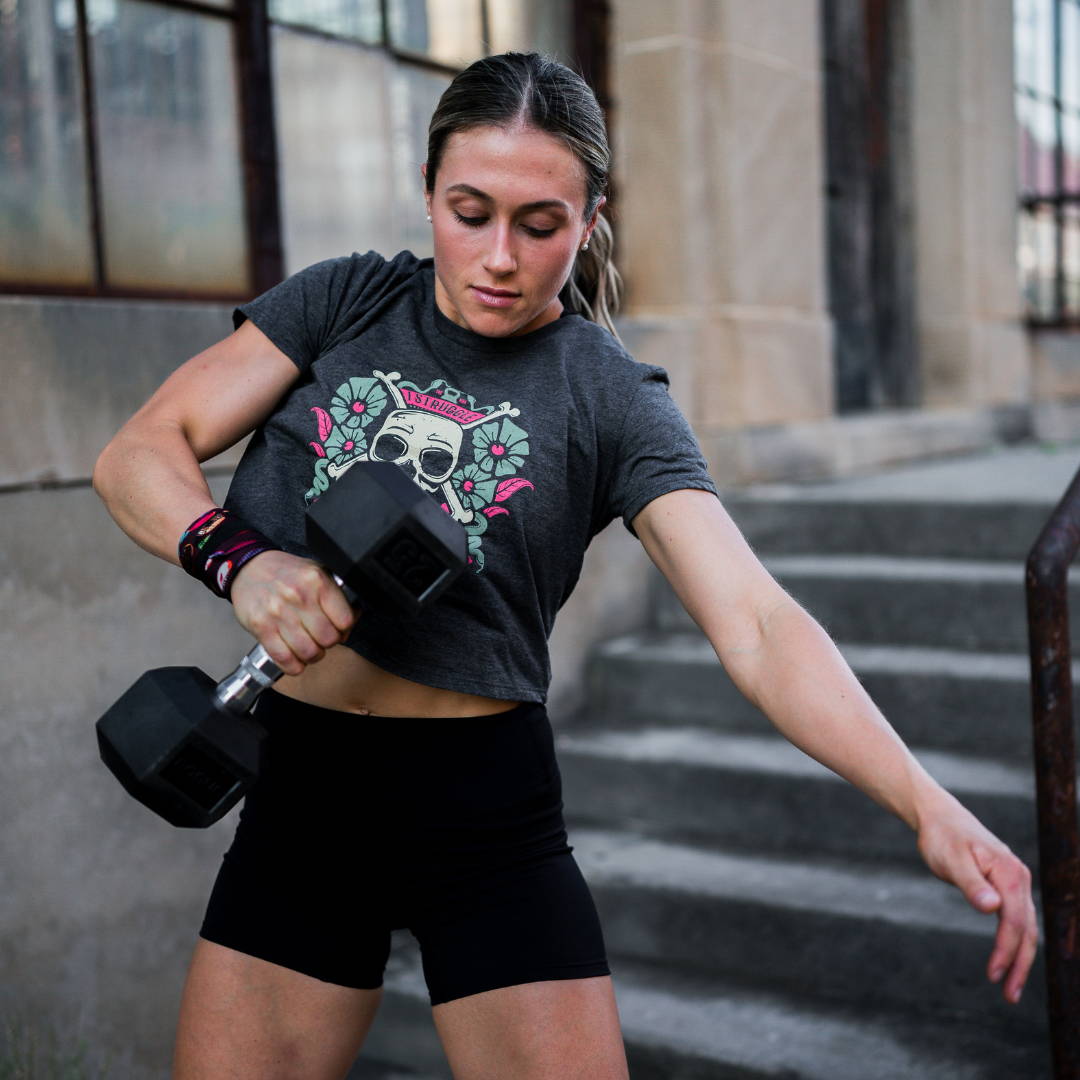 There are six main types of WOD, and we'll feature each of them in this article. Here's a brief overview of each of them.
EMOM
EMOM stands for Every Minute On The Minute. It involves working out to a clock and doing a set number of reps every minute (or other set time period). Whatever time remains in the set period is for recovery.
AMRAP
AMRAP stands for As Many Rounds As Possible. Your WOD will be for a set time period and your goal is to complete as many rounds of the program as you can before the clock runs out. On each succeeding workout, you try to get further than you did last time.
RFT
RFT stands for Rounds For Time. In this case, you are doing a set number of rounds of the workout. Your goal is to complete them in the shortest period of time.
Chipper
A Chipper workout involves a few exercises that are done for high rep counts. To complete them, you will typically 'chip away' at the exercises as you move back and forth between them.
Ladder
A Ladder workout has you doing just 2 per 3 exercises. On each one, you perform an extra rep each round. Alternately, you decrease a rep each time. For example, you could pair an increasing ladder from 1-10 reps of push-ups and a decreasing ladder of 10-1 reps on pull-ups, going back and forth between them.
Tabata
Tabata is a form of HIIT training that involves performing 20 seconds of sprint work followed by 10 seconds of rest for 8 rounds.
Once you understand these terms it helps to write your own plans. This can save you money and can mean you don't need to hire a personal trainer.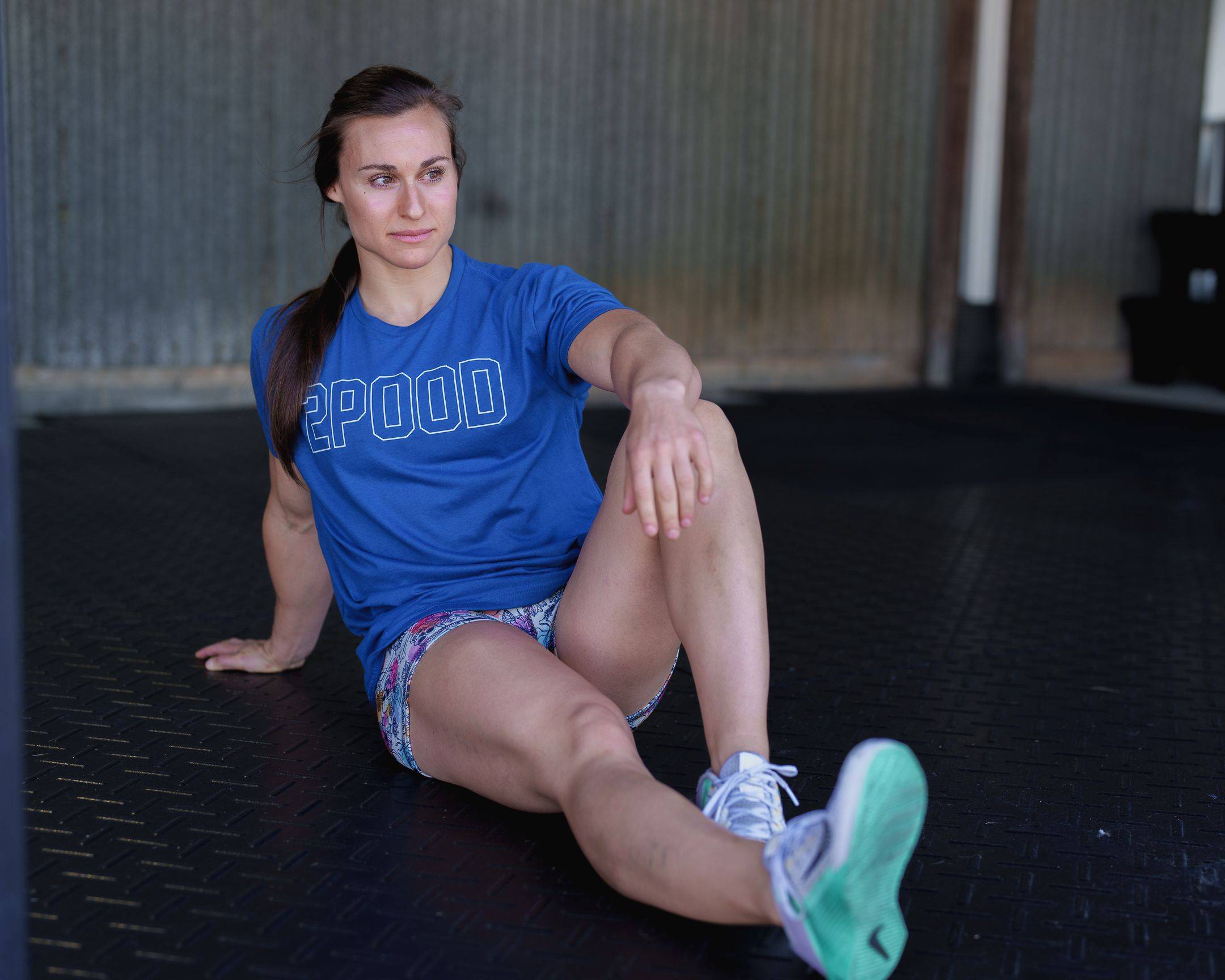 These workouts are designed for people with less than six months of regular exercise experience. They are designed to be done at home with no equipment.
You will need five yards of clear space for running. You may also want to use an exercise mat for floor exercises.
Workout #1: EMOM Bodyweight
Perform 25 reps on each exercise every minute. The balance of each minute is your recovery time. Complete 5 rounds of the workout.
Push-Ups

Mountain Climbers

Bodyweight Squats

Lying Leg Raises
Workout #2: Ladder Bodyweight
Perform 1-10 reps on each ascending ladder and 10-1 reps on each descending ladder. You will need a pull-up bar or an overhead rafter that will improvise as one.
Push-Ups Ascending

Crunches Descending

Shoulder Tap Push-Ups Ascending

Pull-Ups Descending

5-yard sprint
Workout #3: HIIT Burpees
This WOD will have you only doing the burpee exercise. You will need to set your stopwatch to beep at intervals of 20 and 10 seconds. Do eight rounds and then rest for 2 minutes.
Work up to completing 5 rounds of this workout.
Burpees: 20 seconds on / 10 seconds off x 8 rounds (repeat 5X)
Here are three WODS designed for people with between six months and two years of regular exercise experience. It introduces some resistance training equipment, such asbarbells and weight plates.
Workout #4: 55 Chipper
This Chipper has you working toward the goal of 55 reps on 5 different exercises. They all involve only your body weight. Work strategically to complete all 275 reps.
Perform one round initially and then work up to completing two rounds. When you do, rest for 3 minutes between rounds.
55 Rope Jumps

55 Push-Ups

55 Mountain Climbers

55 Body Weight Squats

55 Jumping Jacks
Workout #5: Lower Body Endurance
For this workout, you'll need a plyometric jump box. If you don't have one, use a sturdy bench. The ideal box height is 18 inches. With the Wall Sit, continue until you literally crash in a heap to the floor.
Your goal is to complete three rounds of this workout. Rest for exactly two minutes between each round.
Back Squat – 20

Box Jumps – 1 minute

Wall Sit – Failure

Wind Sprints - 25 yards
WOD #6: 65 Chipper
This Chipper workout raises the rep count per exercise from 55 to 65 from the beginner level WOD. Now you'll be completing 325 reps. Divide them up strategically to complete them in the quickest time.
Each workout, strive to beat your previous time.
65 Skips

65 Push-Ups

65 Mountain Climbers

65 Body Weight Squats

65 Jumping Jacks
Repeat 2X (rest 5 mins between circuits)
Our final four WODS are for people who have worked out for two years or more. They are designed to push you to your physical and mental limits.
WOD #7: MURPH
The Murph HERO WOD may be the most famous WOD on the entire planet. It is a simple, yet extremely demanding workout that was the favorite ofNavy Lieutenant Michael Murphy, 29, of Patchogue, N.Y., who was killed in Afghanistan on June 28th, 2005.
Run 1 mile

100 pull-ups

200 push-ups

300 squats

Run 1 mile
WOD #8: McGHEE
This is a 30-minute HERO WOD during which you complete as many rounds as possible. You'll be deadlifting with a 275lb loaded bar (185 lb for females).
US Army Ranger, Corporal Ryan C. McGhee, 21, was killed in action on May 13, 2009, by small arms fire during combat in central Iraq.
5 deadlifts (275/185 pounds)

13 push-ups

9 box jumps (24/20 inch box

)
For this HERO WOD you'll need a sturdy deadlift belt. Check out one of our favoriteshere.
WOD #9: MATT
This HERO WOD is for time. You will complete the sequence as described as fast as you can, with minimal rest. Each time you do it, your goal will be to beat your previous time.
The weights indicated are for males. Females should reduce them by 50 pounds.
U.S. Army Chief Warrant Officer Matt Ruffner, of Tafford, Pennsylvania, died April 9, 2013, in Pachir Wa Agam district, Afghanistan, from injuries sustained when his AH-64 Apache crashed.
16 deadlifts (275/185 pounds)

16 hang power cleans (185/125 pounds)

16 push presses (135/95 pounds)

Run 800 meters

16 deadlifts (275/185 pounds)

16 hang power cleans (185/125 pounds)

16 push presses (135/95 pounds)

Run 800 meters

16 deadlifts (275/185 pounds)

16 hang power cleans (185/125 pounds)

16 push presses (135/95 pounds)
WOD #10: Laredo
This is a timed workout. You will complete six rounds of the routine. Each time you do it, you will strive to beat your previous best time.
U.S. Army Staff Sergeant Edwardo Loredo, 34, of Houston, Texas, assigned to the 2nd Battalion, 508th Parachute Infantry Regiment, 4th Brigade Combat Team, 82nd Airborne Division, based in Fort Bragg, North Carolina, was killed on June 24, 2010 in Jelewar, Afghanistan, when insurgents attacked his unit with an improvised explosive device
24 squats (135/95 lbs)

24 push-ups

24 walking lunges

Run 400 meters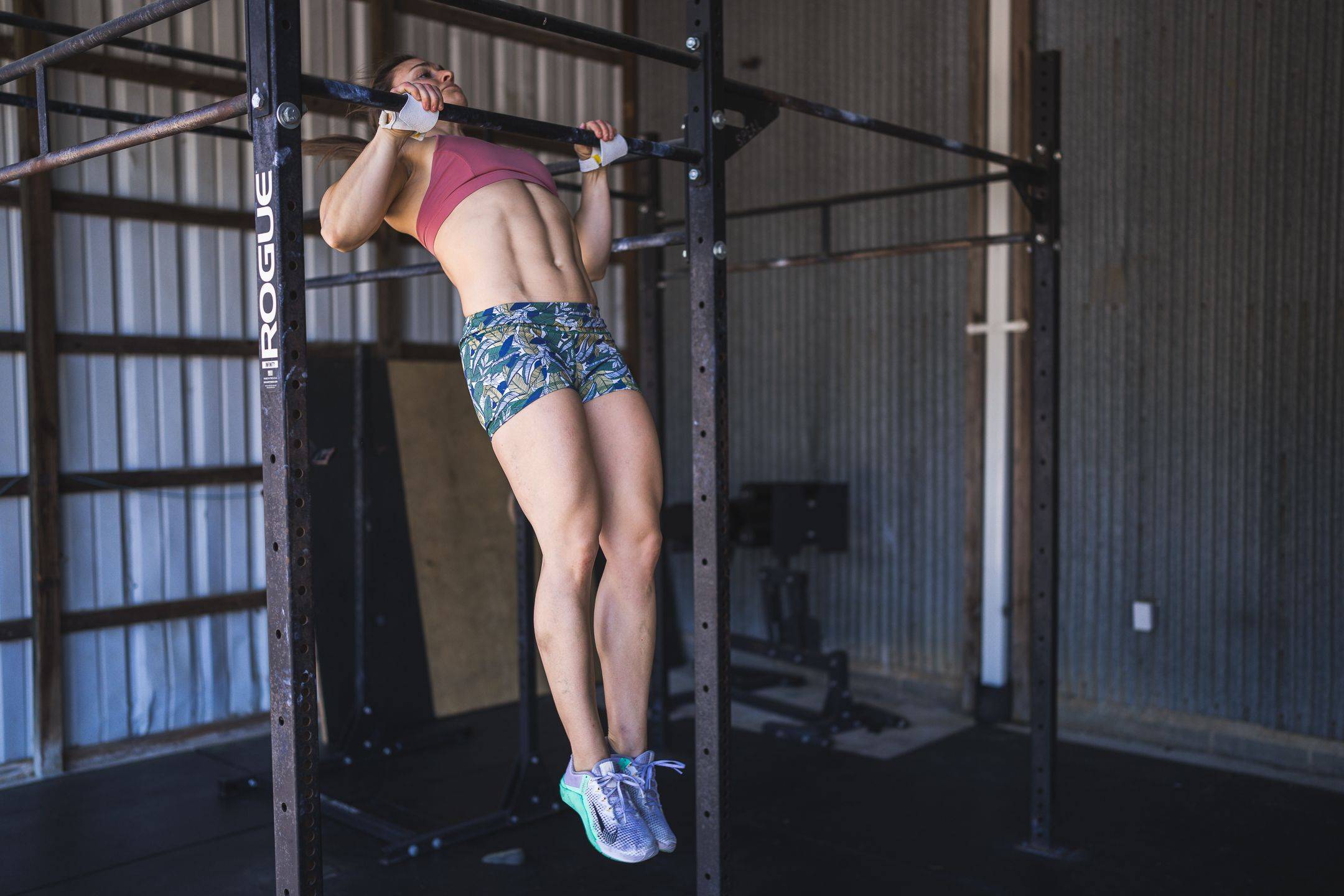 What Are CrossFit Hero WODS?

Hero WODS are workouts that are named after American heroes who have given their lives in the line of duty. These workouts provide an extra level of motivation because, when you begin to struggle, you're not thinking of yourself, but the hero who you are honoring by performing the workout.
A Hero WOD is a representation of something greater than the self. As such, it elevates you to a level that you would never go to with a normal workout. It provides the trainer the opportunity to experience a small taste of what the nation's heroes go through on a regular basis.
The heroes were all avid Crossfitters themselves who actually performed the WODs that have been named for them.
CrossFit has become the training program of choice for many people in the military. The Hero WODs are among the most intense of all CrossFit WODs.
How Often Should You Do a Hero WOD?

All CrossFit WODs are hard work, but Hero workouts are particularly grueling. A Hero WOD is going to challenge every fiber of your being. What it needs after the WOD is recovery - and you won't be that in just a single day.
Most Boxes will only schedule a Hero WOD periodically to prevent their members from overtraining. You should do the same. That's why we recommend throwing yourself into a Hero WOD not more frequently than once every couple of weeks.
You've now got 10 CrossFit WODs that you can do at home to ramp up your training intensity. If you're a beginner, work through them sequentially. Take on a new WOD every week.
Once you've nailed a WOD, move on to the next one. By the time you get to the hero WODs, your fitness levels will be through the roof!Looking for more intense Crossfit workouts to build strength? Check out these barbell-only WODs.
---
OTHER PRODUCTS IN THIS POST

---
THE OFFICIAL BELT OF USA WEIGHTLIFTING

Grab the belt worn by weighlifting Olympians: CJ Cummings, Mattie Rogers, and Jourdan Delacruz
"The Ranch" 4" Weightlifting Belt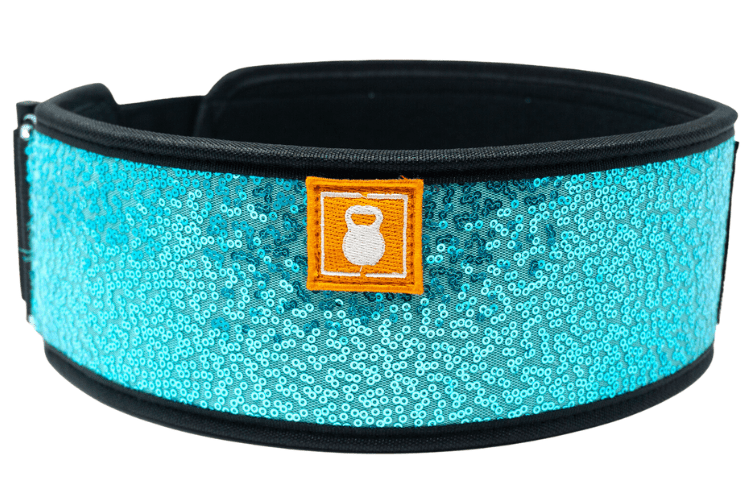 Mermaid (sparkle) 4" Weightlifting Belt
White Marble 4" Weightlifting Belt
Snake Eyes 4" Weightlifting Belt
---
Read More About Bodyweight Workouts

---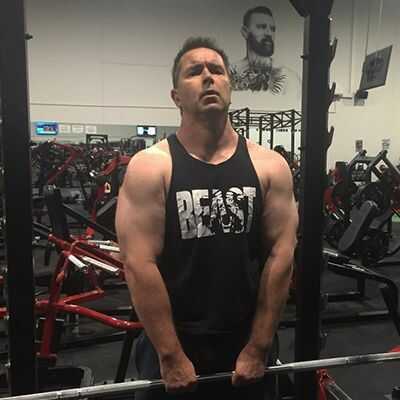 I joined my first gym at age 15 and, five years later, I was managing my own studio. In 1987, I became the first personal fitness trainer in New Zealand. Over the past decade, I have built a freelance fitness writing career to share my fitness passion with the world.