GIVING BACK THROUGH THE COMMUNITY COALITION
As many gym owners have temporarily closed their doors to care for the safety of their community, the financial impact to gym owners around the country has been significant.
Gym owners are the foundation of our fitness community and a healthy lifestyle, and we want to do anything and everything we can to help them survive this storm and thrive again soon.
Because of that belief, we're so excited to partner up with O2, a leading hydration brand in the CrossFit® community, in their effort to support gym owners in this time of need through their Community Coalition.
---
We're committing to give back 50% of all profits to local gyms for purchases made through Monday, April 27th at 11:59PM (and you'll get free shipping when you use your gym's code)
---
Go to the Community Coalition page to find your gyms discount code. If you don't have one yet, you can request by filling out the information in the form.
USE YOUR CODE AT CHECKOUT
Once you have a code for your gym, share it with your gym members and use it to checkout and you'll get free shipping on your order and 50% of the profits from that purchase will be donated to your gym.
USE YOUR CODE AT Drink02.com
The same code you use on 2pood.com will be good for cases on drink02.com, so be sure to use the code there and get 50% of the profits from that purchase sent to your gym as well.
---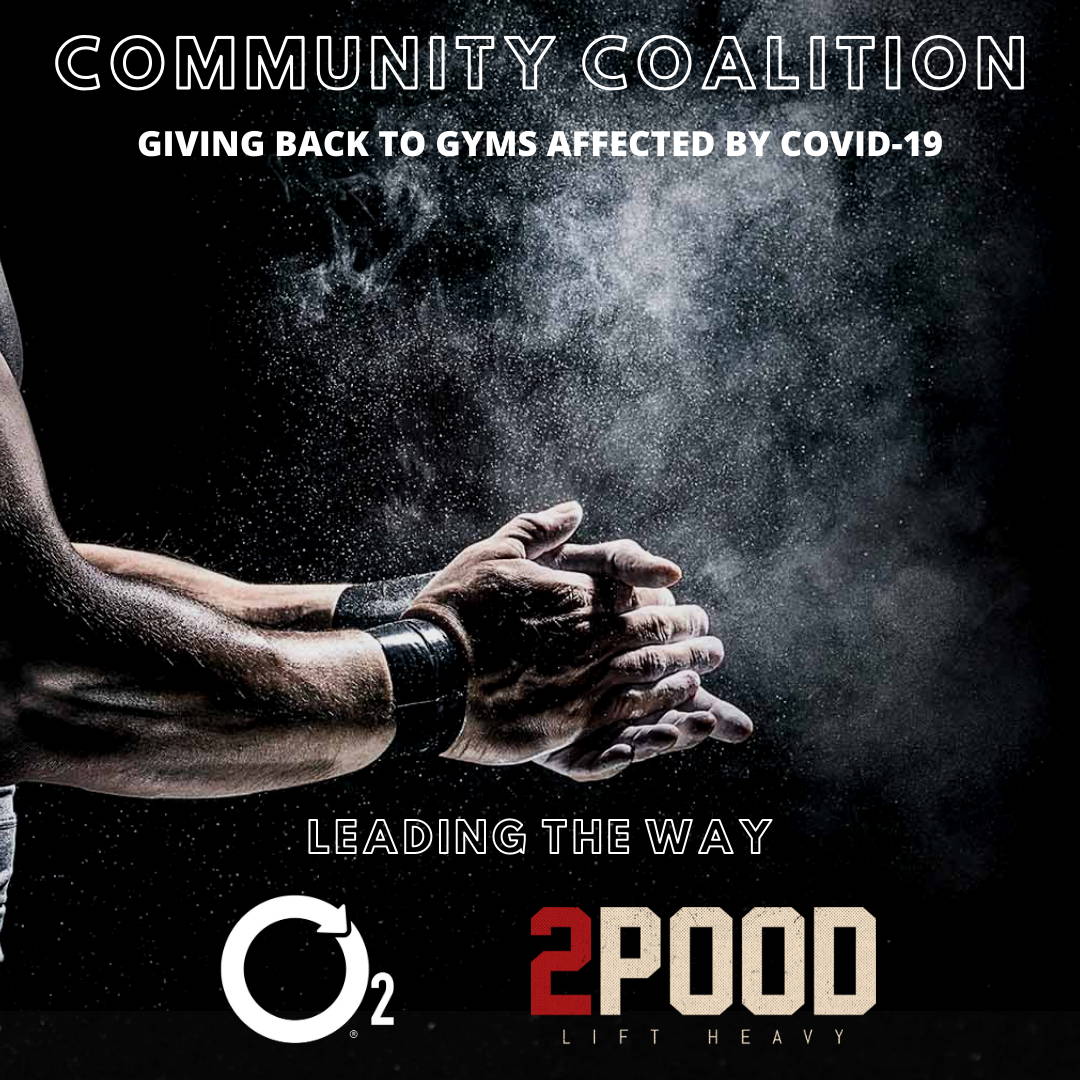 Connect With Us @2POODPERFORMANCE